Brand and Logo Guidelines
Please follow these guidelines to deliver on-brand designs and keep the integrity of our brand.
Our mission
It's rather simple, really: we will always strive to empower people. We wish to provide you with the right tools so you can build and participate in the social networking experience, just the way you always envisioned it.
Download all Almighty Support brand assets
When in doubt about your use of any Almighty Support brand elements,
please contact us at support@almightysupport.com for clarification.
Logos
The full Almighty Support logo is our official one and is used in all of our and our partners' consumer-facing marketing materials. Download links include logos in .PNG and .SVG formats.
Black/logo
For light backgrounds.
White/logo
For dark backgrounds.
Icon
Download links include icon in .PNG and .SVG formats.
Logo best practices
The consistent application of the Almighty Support logo is essential for building and maintaining brand recognition.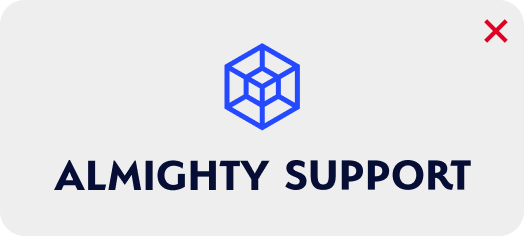 Don't change the shape or the layout.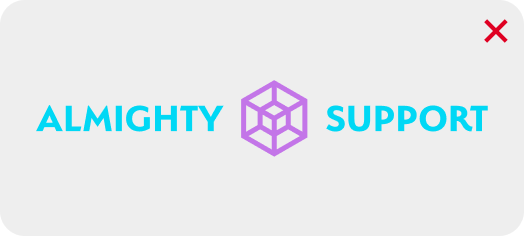 Don't make color modifications.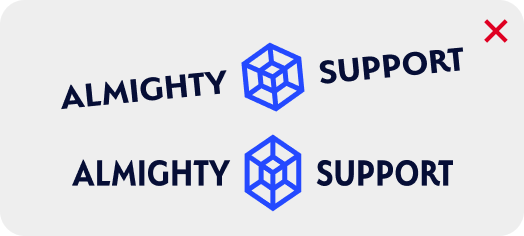 Don't distort, skew, or rotate the logo.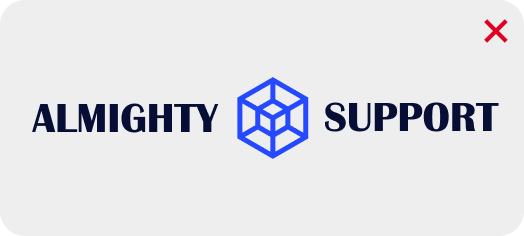 Recreate the brandmark with another typeface.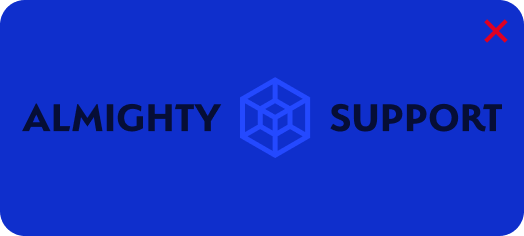 Don't use color logo versions with low-contrast backgrounds.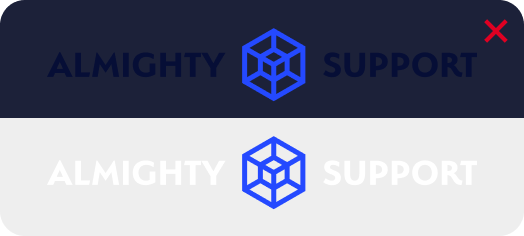 Don't decrease the legibility of the logo.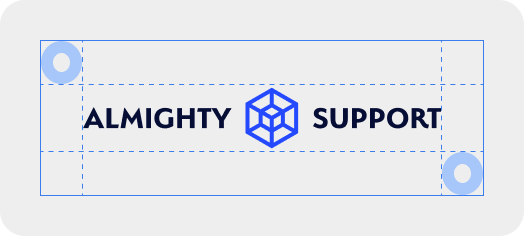 Optimal clear space around the logo.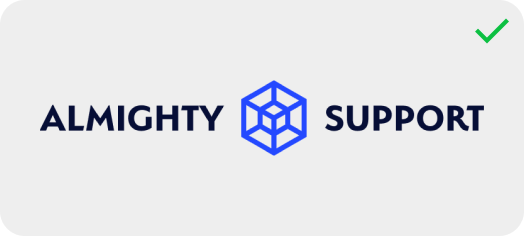 High-contrast background colors.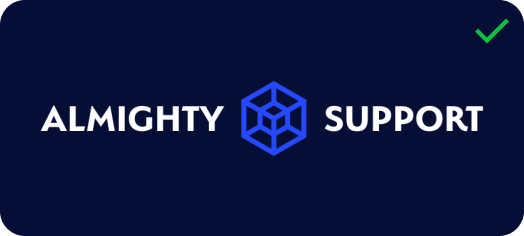 High-contrast background colors.
Colors
Our primary palette is at the core of our brand identity and should be used for any static or one-off, brand-focused executions (such as business systems, app icons, press materials).
Main Almighty Support brand color
C86 M71 Y0 K0
R36 G73 B255
HEX #2449FF
Secondary color
C0 M20 Y0 K20
R204 G153 B204
HEX #CC99CC
Tertiary colors 1
C0 M40 Y80 K0
R255 G153 B51
HEX #FF9933
Tertiary colors 2
C16 M0 Y34 K33
R129 G171 B85
HEX #81AB55
Backgrounds
C19 M16 Y0 K79
R6 G14 B54
HEX #060E36
Typography
Serenity Bold
Typography of the logo.