Almighty Support provides a highly intuitive and easy to use ticketing system for you and your customers.
Have a look at all the powerful features you can have at your disposal!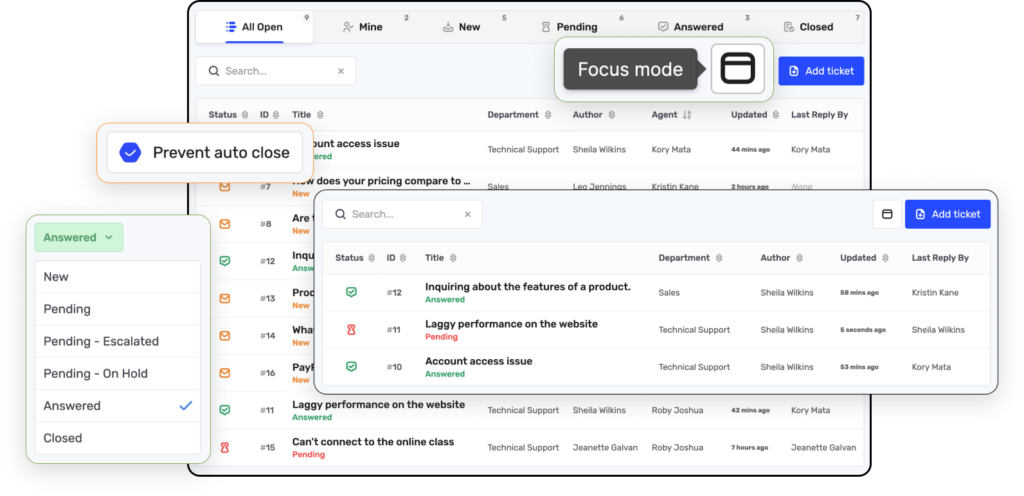 Simple Website Form
Support doesn't have to be a convoluted chore anymore.
Clients can open support tickets and receive support right on your website. You get a designated support page where clients can easily and directly open tickets and track their progress.
What your customers and representatives see depends on permissions and access level that you specify.
Mobile View
Clients don't have to be stuck to their desktops to ask for support. Almighty Support works on Mobile screens as well.
Almighty Support will fit wonderfully with your chosen Theme, meaning it will also display appropriately in mobile view.
Customize the mobile view of your Support Page however you wish, it's as easy as it can be for every quality WordPress plugin. It also works just as great with mobile apps, if your site uses one.
Delight your customers with the versatile functionality of your support.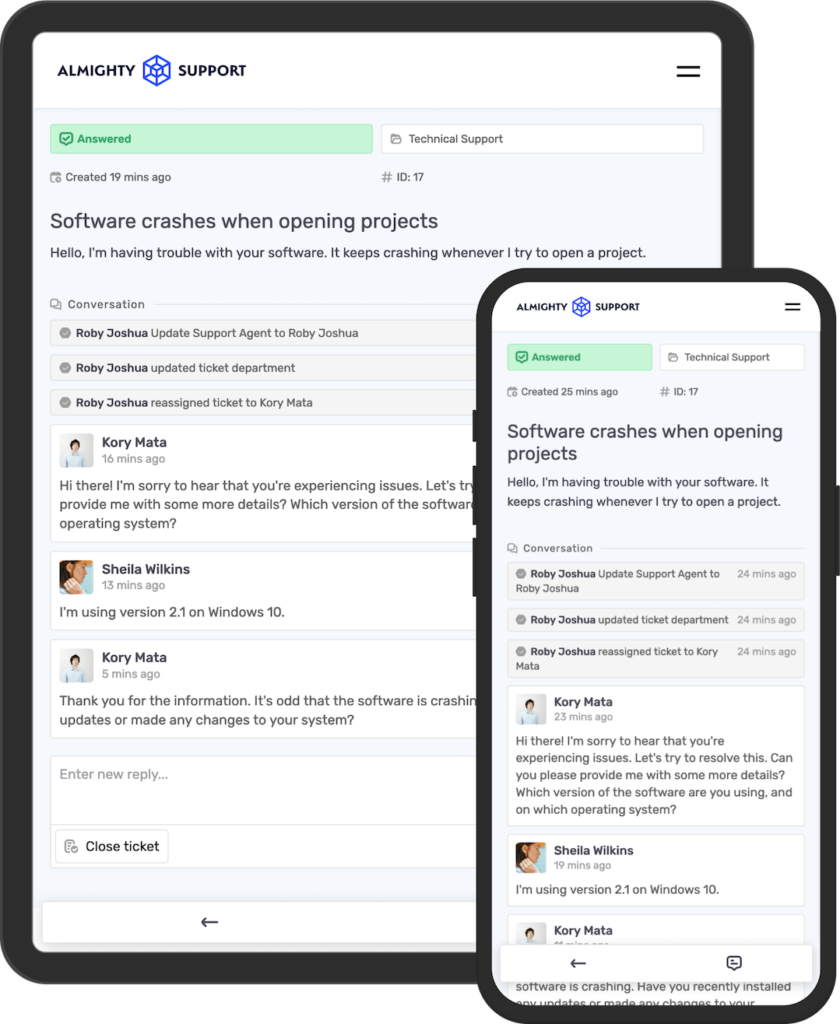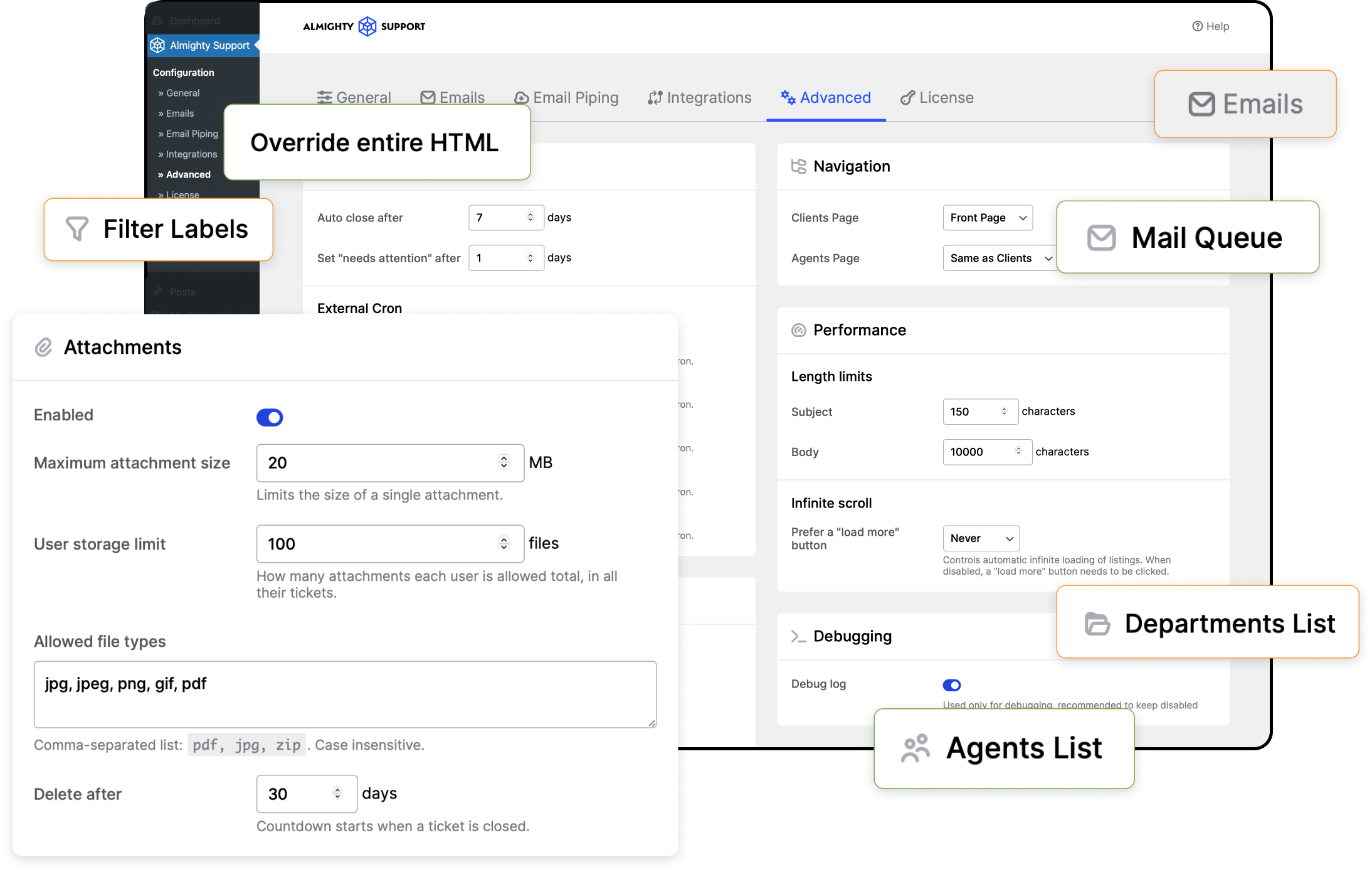 Comprehensive Admin Panel
Almighty Support features a comprehensive and easily configurable admin panel.
By default, the plugin is practically adjusted to work out-of-the-box for most setups, so it can be immediately used. Almighty Support's main goal is to simplify and enhance your customer support, turning it into a fluid operation.
All options are clear and can be adjusted dynamically at your leisure.
Functionality and Visuals
Choose the appearance style for your support page.
All ticket labels can be customized to suit your brand.
Changing label colors is a feature that will be implemented in a future update, as well as the possibility to choose between Light and Dark style, depending on your site's theme.

You can also enhance your site performance by limiting the number of loaded tickets on the page, and prevent infinite loading.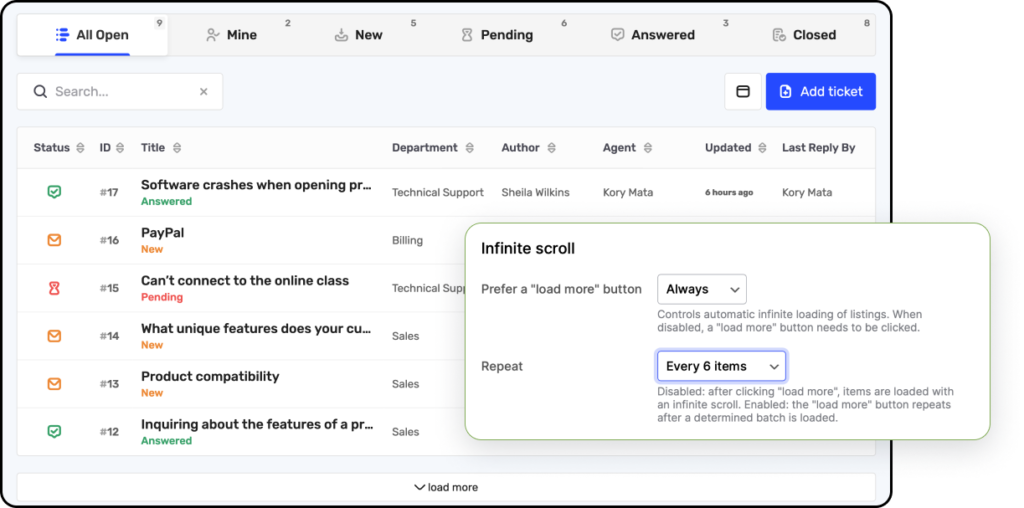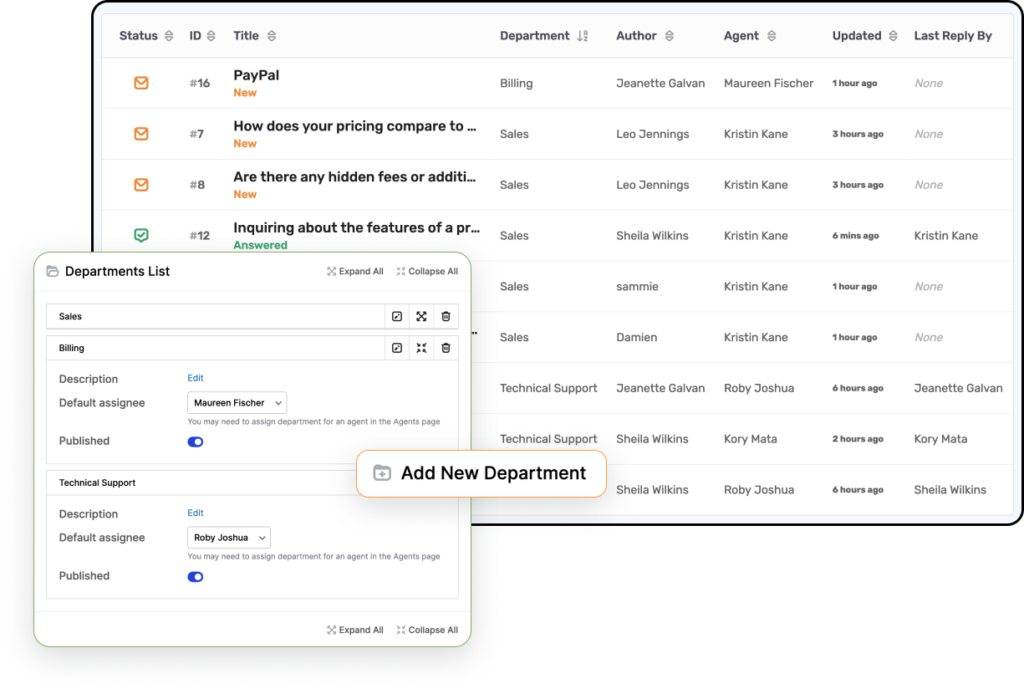 Support Departments
You can have multiple Departments for different kinds of tickets: Sales, Billing and Technical Support are available by default.
Almighty Support helps you stay on top of things by enhancing your efficiency and organization, including having departments for different ticket types.
You can create as many departments as you like, according to your business model.
Optionally, every department can have its specific assignee – appointed by you – who will respond only to their department's tickets. More speed and quality service, less confusion.
Otherwise, tickets can just land in unassigned departments and any available agent can handle them.
Support Agents Roles
Appoint adequate Roles to your representatives to enhance their focus, effectiveness and time management.
Your appointed representatives can have the role of a Manager or an Agent, specifying their work span.
Managers can oversee and have access to all departments and see all tickets, while Agents are focused only on the department(s) they're assigned to.
For example, Sales agents can see only their own department and its tickets in the ticketing system. This ensures they are not distracted by departments they don't operate in and the tickets which are not their responsibility.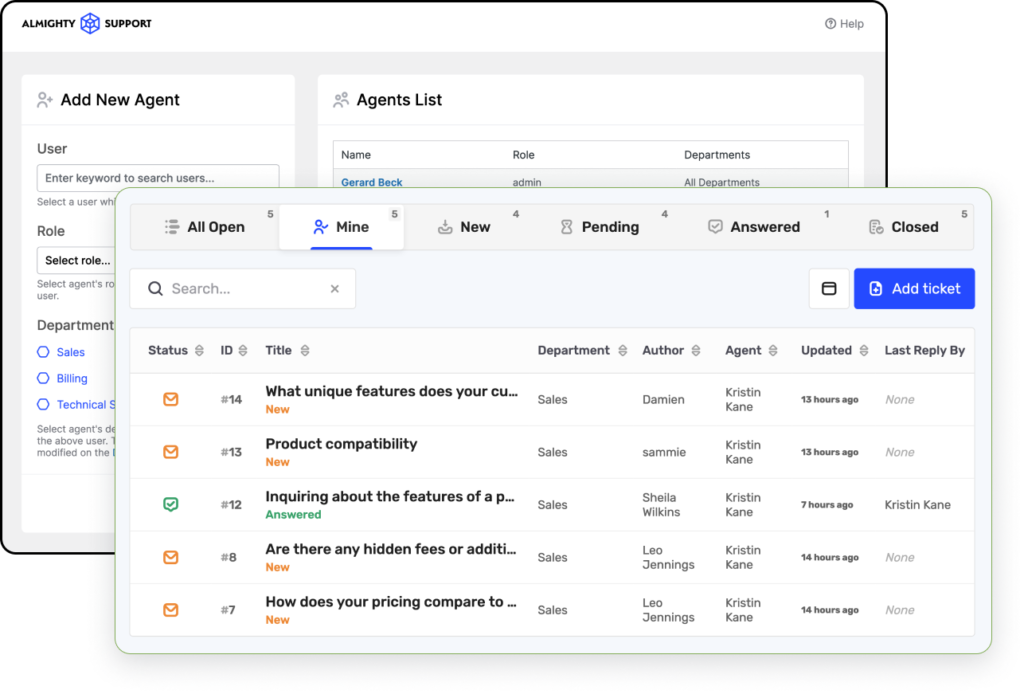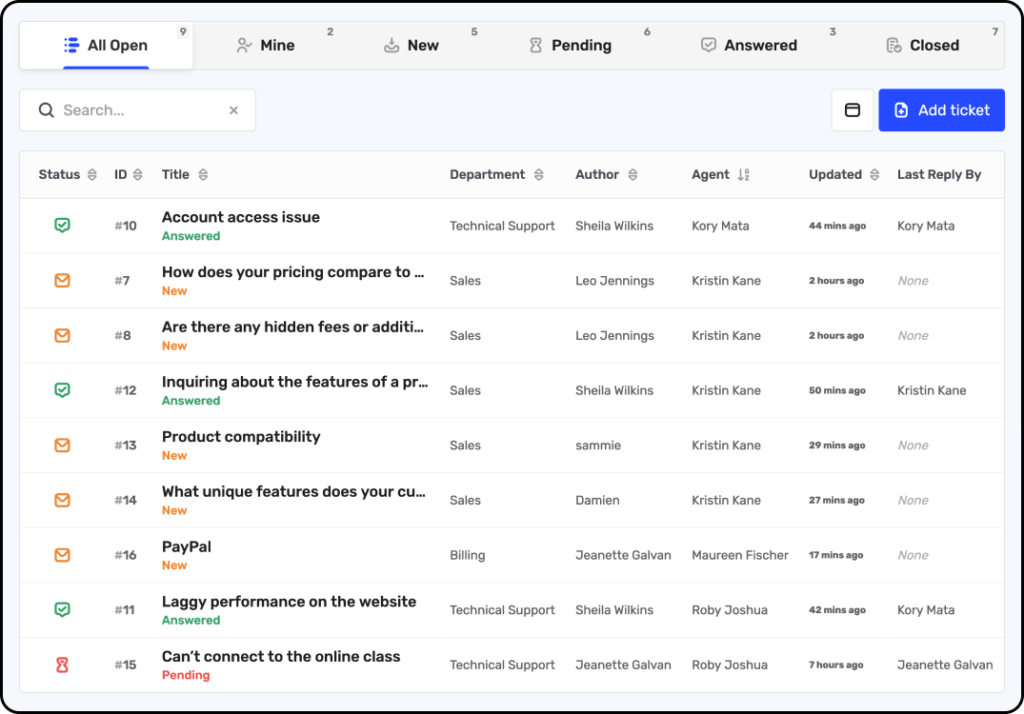 Frontend Work
Your representatives respond to tickets on the frontend, saving time and eliminating the back-and-forth actions.
Agents have everything they need in one place to work efficiently, without being subjected to confusing access levels and checking with other permissions in WordPress.
When you grant your representatives an Agent or Manager role, they will have a view of everything they should have access to, in this single view application on the frontend.
Distractions are eliminated. Workflow is clear and straightforward.
Email Notifications
Almighty Support comes with predefined email notifications, which you can further customize.
In fact, we encourage you to apply your own customizations so they suit your business and brand. A helpful, candid response is an important aspect of customer care.
Choose from a multitude of options to set email notification intensity, whether it's real-time, hourly, daily, or even never if you really don't want email notifications sent out.
Every aspect of the email template can be adjusted, and you can even override the entire HTML with your own custom template.
For example, you can add CTAs (call-to-action buttons) to the footer of your emails, a link to your documentation, include info about promotions, and anything new that will draw your customers' interest to check it out while they're waiting for a reply.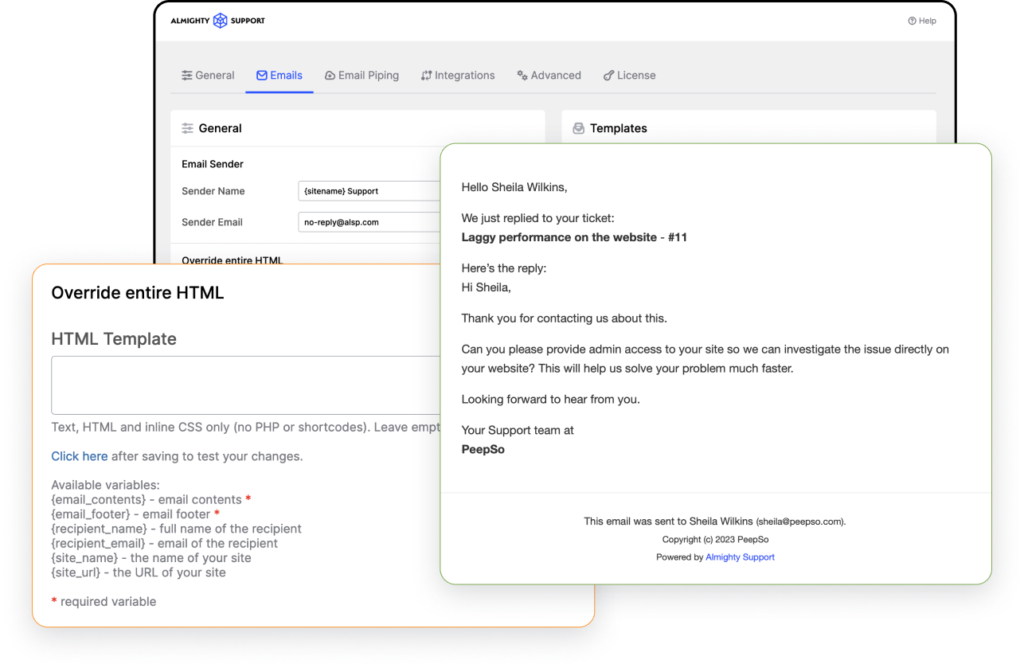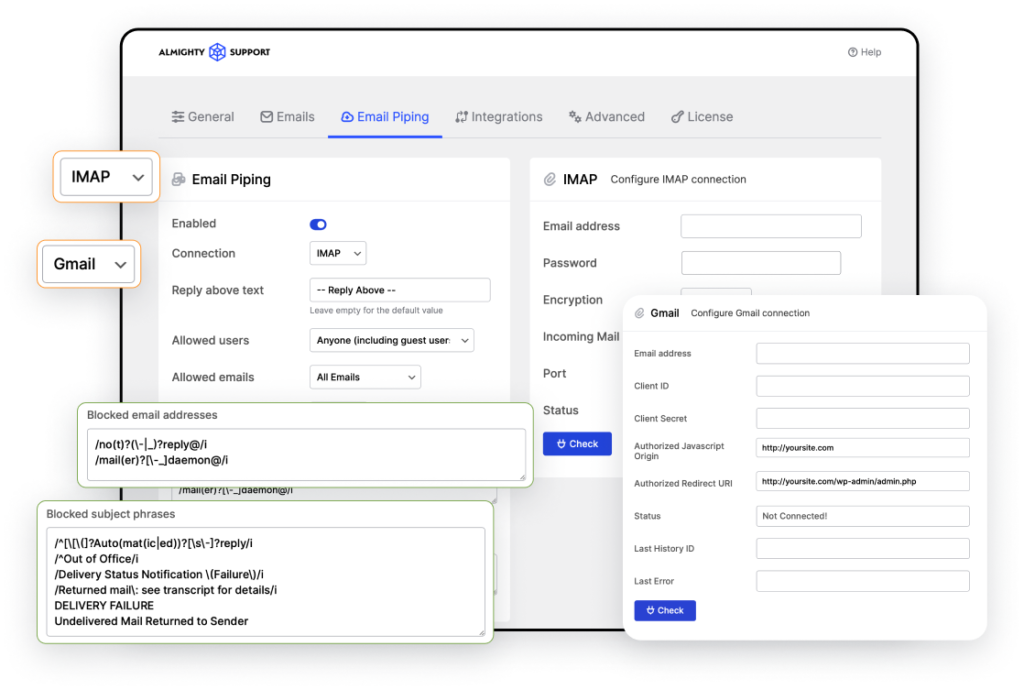 Email Piping
Users can write emails to a specific address and these emails will be converted into tickets.
You can create a designated inbox, e.g. support@yourwebsite.com and when users write to that address, that email will be converted into a ticket.
We support major connection setups: IMAP, Gmail and Microsoft Exchange.
IMAP works for all email setups, but we also provide Gmail and Microsoft Exchange for your convenience if you prefer them.
Configure your support emails in the plugin's backend and achieve efficient email piping, with options such as allowed users, allowed emails, email body preference, blocking options, and more.
For admins, there is also a Mail Queue panel that shows emails which are to be sent out.
Cron Job Settings
Almighty Support provides cron job options to automatically close inactive tickets and reduce clutter.
Set your preferred auto-closed interval in days for inactive tickets, after the last response from the agent.
Default setup relies on WordPress cron, but you also have options to use external cron for Mail Queue, auto-closed tickets and Email Piping.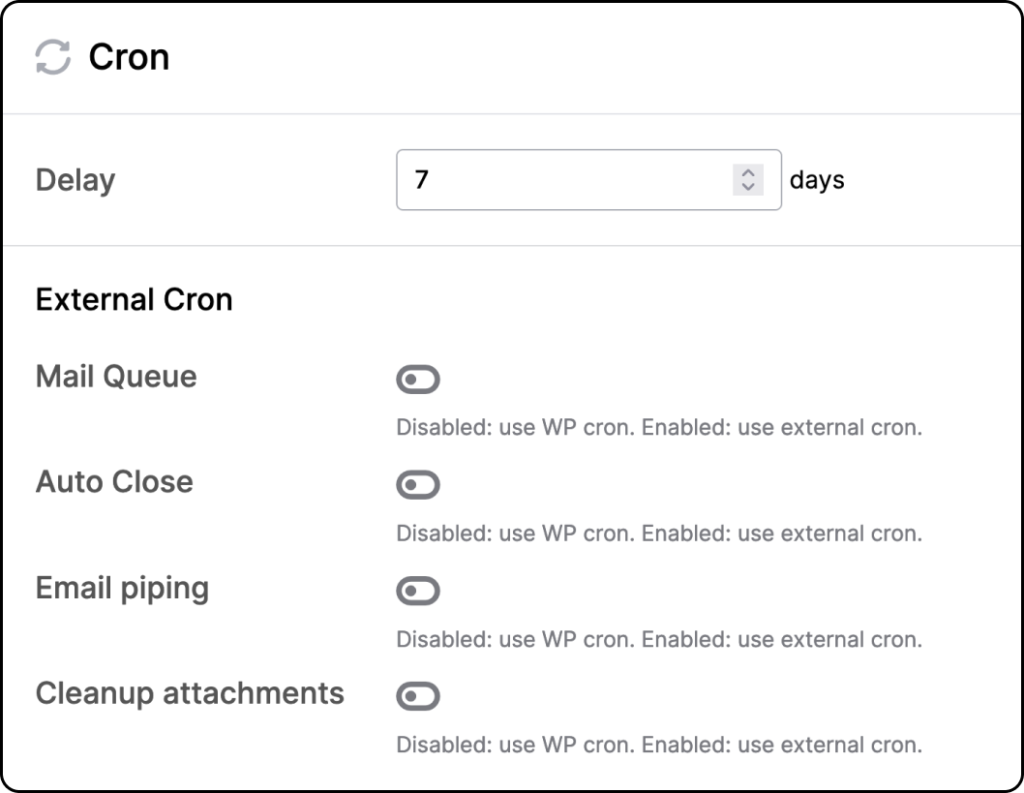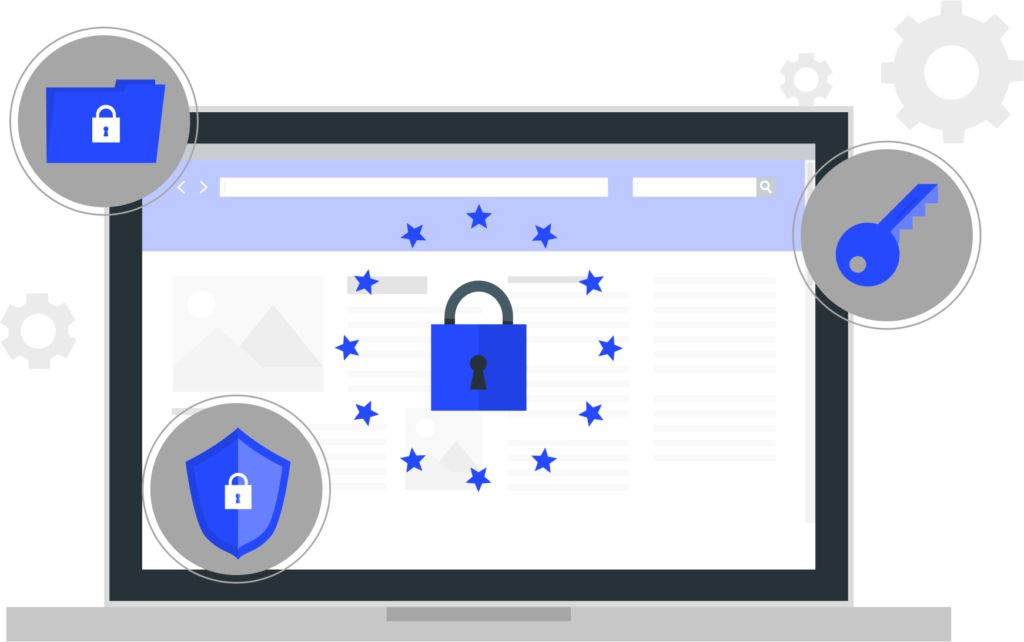 Built-in GDPR
Almighty Support's GDPR is built into WordPress functionality, so users can get everything in one place.
Advanced settings in the plugin's Configuration have the option to allow users to bulk-export and delete their lists and tasks, according to local and international privacy laws.
REST API
Almighty Support is designed with the best technical engineering practices, avoiding some of the common ineffective design patterns which plague the plugins of the same type.
Ticket management is done entirely in the front-end for the purpose of seamless support process, removing the need to fall back to the WordPress Dashboard. Our plugin does not use native WP post tables – as opposed to most WP plugins. This way we avoid performance drag on other parts of your website and limit the potential for plugin conflicts.
Almighty Support is a Single Page Application (SPA) based on REST API and Client Side Rendering (CSR). This gives us incredible flexibility in feature implementation and styling, and consequently makes the plugin a whole lot easier to use for both support providers and receivers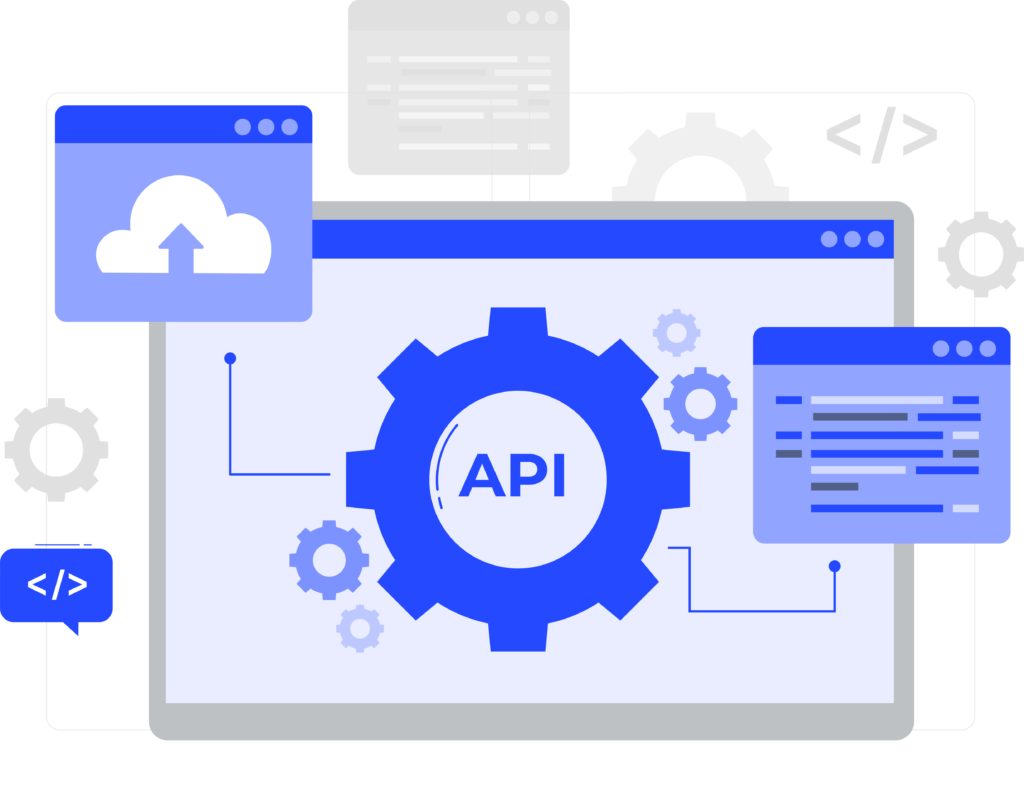 Thank you for reviewing
The Best Support WordPress Plugin
Almighty Support is a modern and powerful open source WordPress plugin that provides a high quality ticketing system for your website. Get rid of clutter and confusion in your customer support dynamic forever!
This is the kind of plugin that will boost your organization and customer satisfaction many times over, which makes it essential for development, positive ratings and revenue increase. Almighty Support is suitable for any business or organization that needs to handle client requests, and it can also serve as a tool for gathering feedback.